Do you recognize that feeling of wanting to buy something nice whether it would be a necklace, new earrings, a shirt or skirt, just something new and nice because you know it makes you feel good!! Well this collection has a lot of jewelry to offer you. Go take a look around and see for yourself. And remember, everything is FREE ! You just pay the shipment. 

The most gorgeous jewelry choices in necklaces, earrings, bracelets, rings. Watches in different colors and different shapes. And they're all free, you only have to pay shipping.
One of the fashion trend of earrings this year in 2017 is that you mix but you certainly don't match. This counts for big statement earrings a well as for small and / or classic jewelry pieces. Everything is fine you can't get it wrong, there is only fashion. So try out something new this year. Mix, mix mix!
If you're not sure if a specific jewelry piece will match your outfit. Pick a statement jewelry piece that just matches the color shades of your clothing. This way you keep yourself in the fashion mode and still feel comfortable.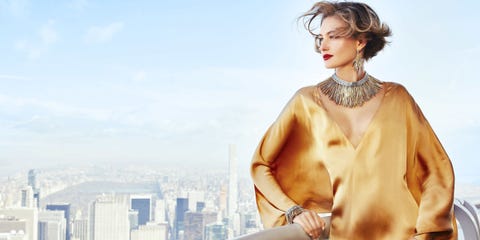 Allow 2-4 weeks for delivery.
---
---